Calne Ca(骸音シーエ) is a strikingly conspicuous Miku figure, isn't it? When I saw the Calne Ca figure, I was impressed that Miku's interpretation is very free. Union Creative displayed four Ca figures in Wonder Festival 2015 Winter.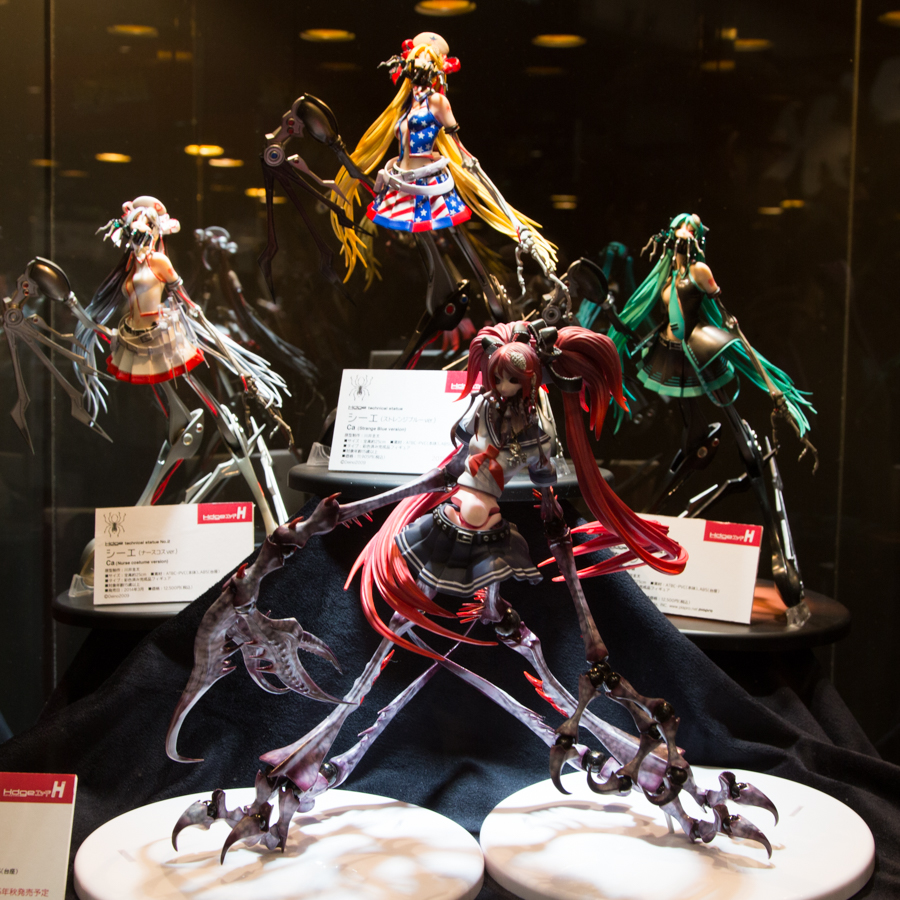 After Wonfes, I finally noticed misunderstanding. Ca is original character designed by Deino, 3DCG creator, and Calne Ca is one of the derived type. Ca just cosplays Miku. If you are interested in Calne Ca, it may help you to serch '細菌汚染 – Bacterial Contamination -' on YouTube. But be careful, the movie is R15+.
Ca (Crab form version) debut
Union Creative unveiled new Ca figure called Crab form version. Sculptor is obstetrician_M, height about 25cm, price TBD, release in 2015 Autumn.