Since 2010, Snow Miku (a.k.a Yuki Miku) releases year's design on every Feb. The theme of 2015 is "Plant life in winter at Hokkaido". In WF2015 winter, two types of Snow Bell Ver. were displayed, Nendoroid and figma. I'd like to report about Nendoroid first.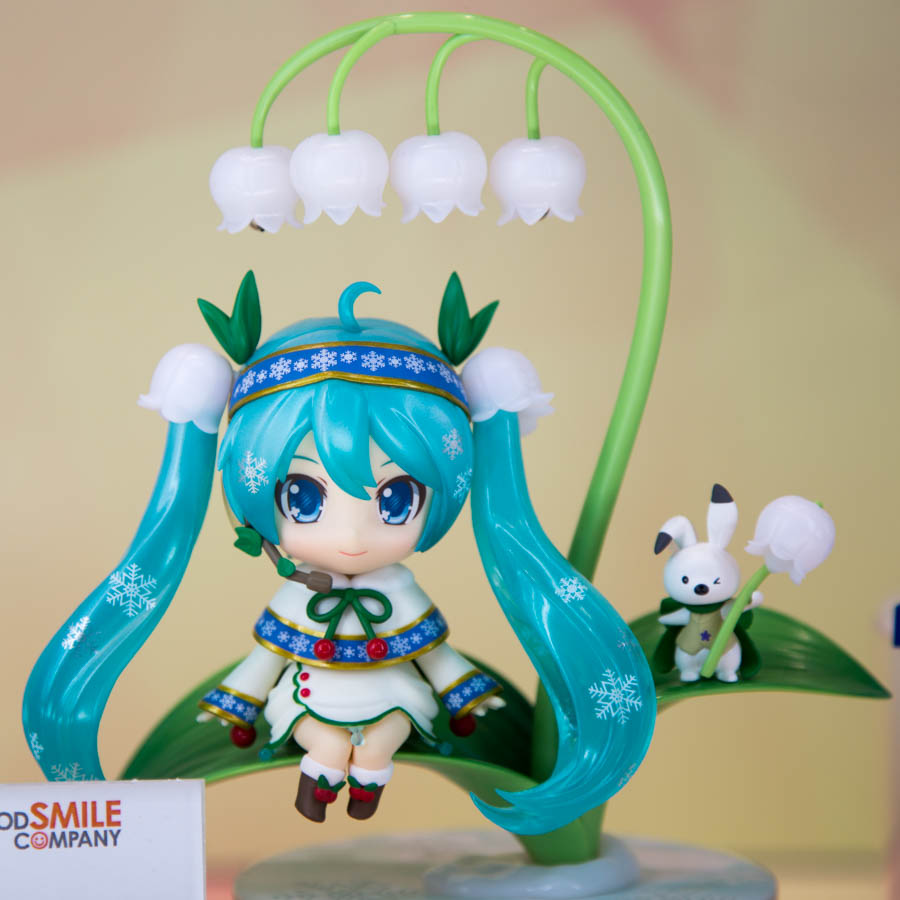 She sat down on the lily of the valley. It's reminiscent of official illustration by Nardack. And this base actually ring bells!
This wonderful costume is designed by Taran. And the designer of Rabbit Yukine's costume is Hayuki. Sculptor is Kai Sasaki.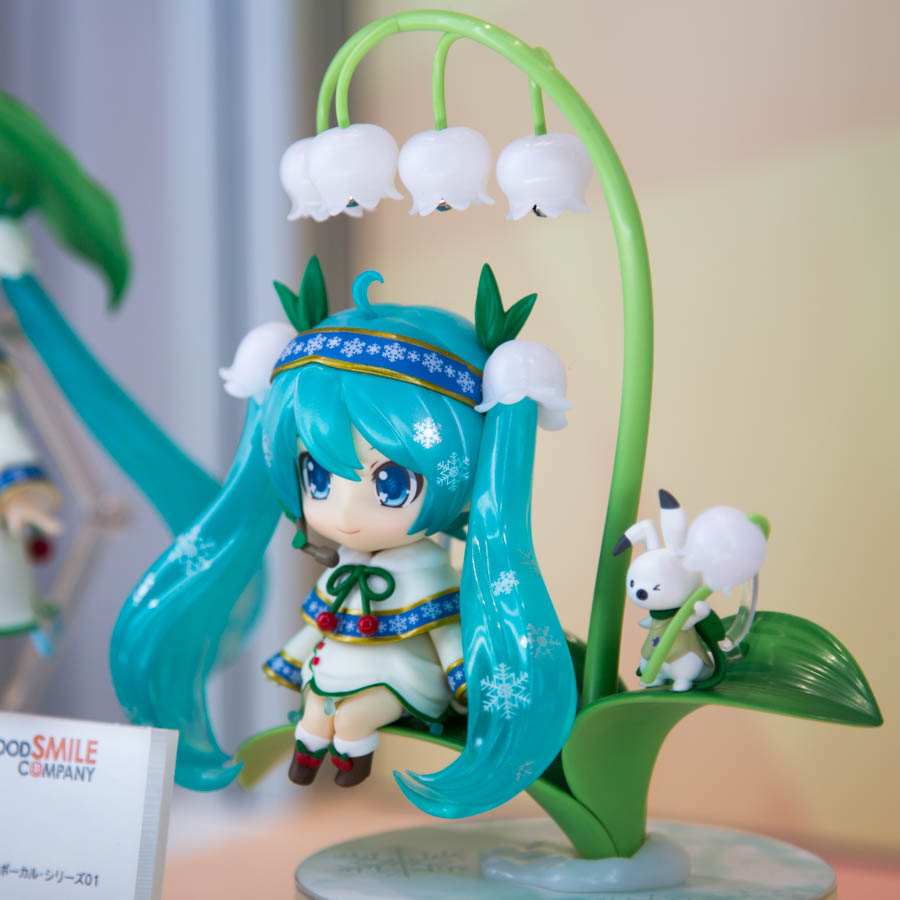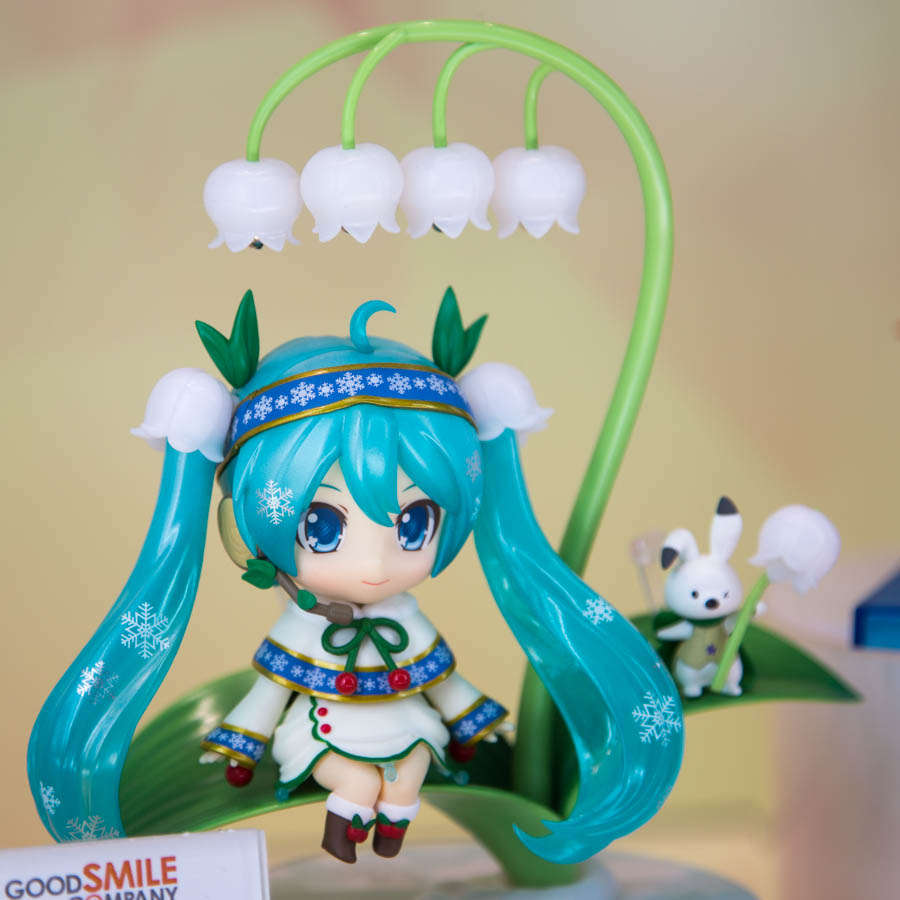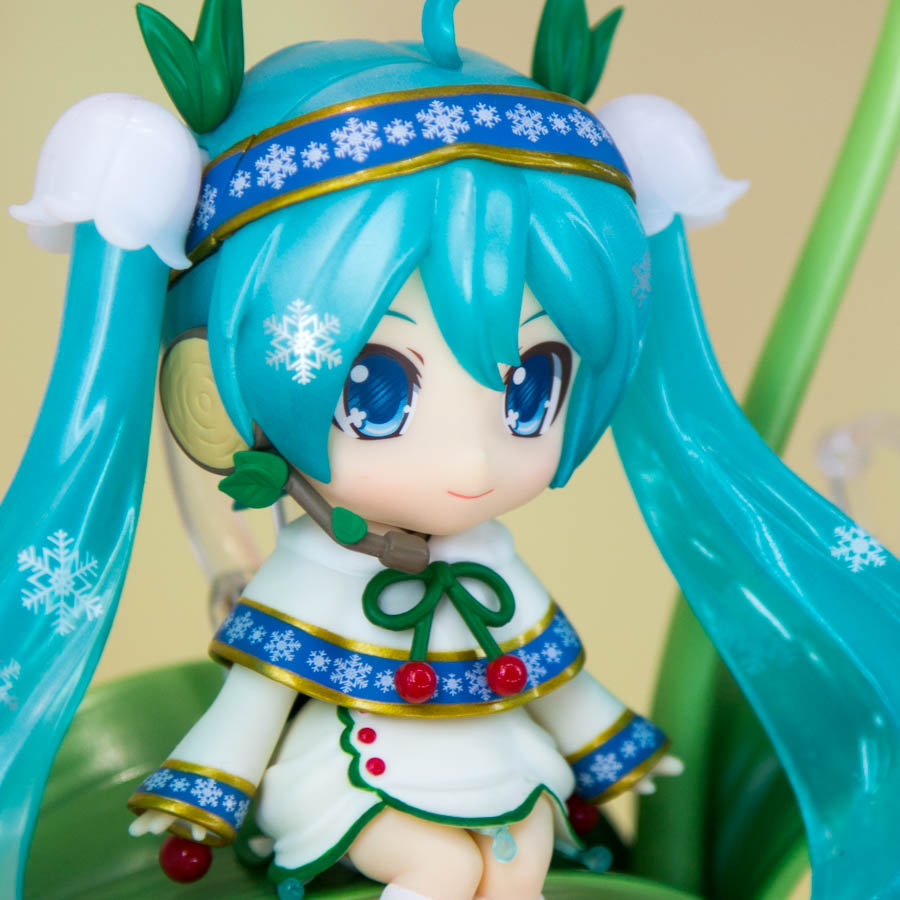 GSC brought 3000 in WF2015 Winter. Although purchase was limited to 2 per person, they were sold out in an hour. Me? I had no choice to buy mail order.