In the Wonder Festival 2015 Winter, Max Factory displayed new figma Snow Miku called Snow Bell Ver.. I'd like to report by some photos.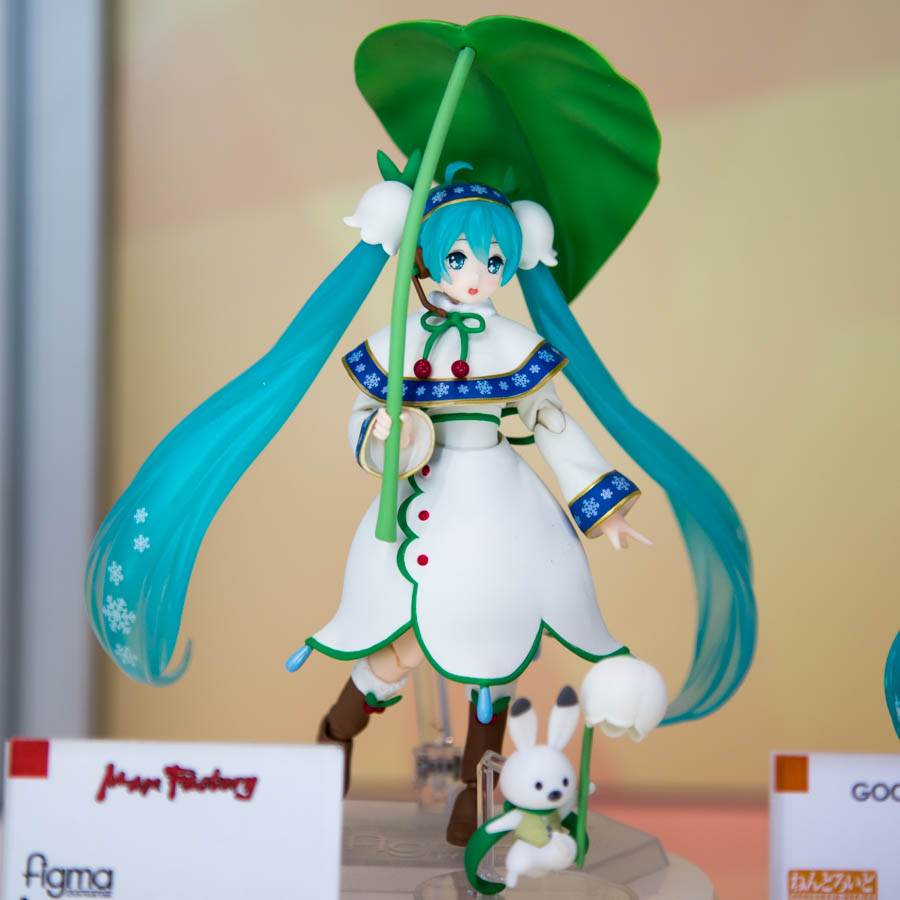 There were two types of Snow Miku Snow Bell Ver., figma and Nendoroid. Those two were expressed same theme, "Plant life in winter at Hokkaido". But impression that I receive was little bit different. I felt figma Snow Miku was more gentle than Nendoroid.
It shall be caused by the eye expression? I think this figma is much similar to the official illustrations.