Wonder Festival 2015 Winter (a.k.a wonfes) was held on 8th Feb 2015 at Makuhari Messe. I wanna write some reports about Miku which I found there. First of all, I'd like to start from Racing Miku 2014 EV MIRAI ver. exhibited at WONDERFUL HOBBY LIFE FOR YOU!!21(W.H.L.4.U.21).
According to the information plate, scale is 1/7, sculptor is Nanako (Max Factory), release date and price are TBD.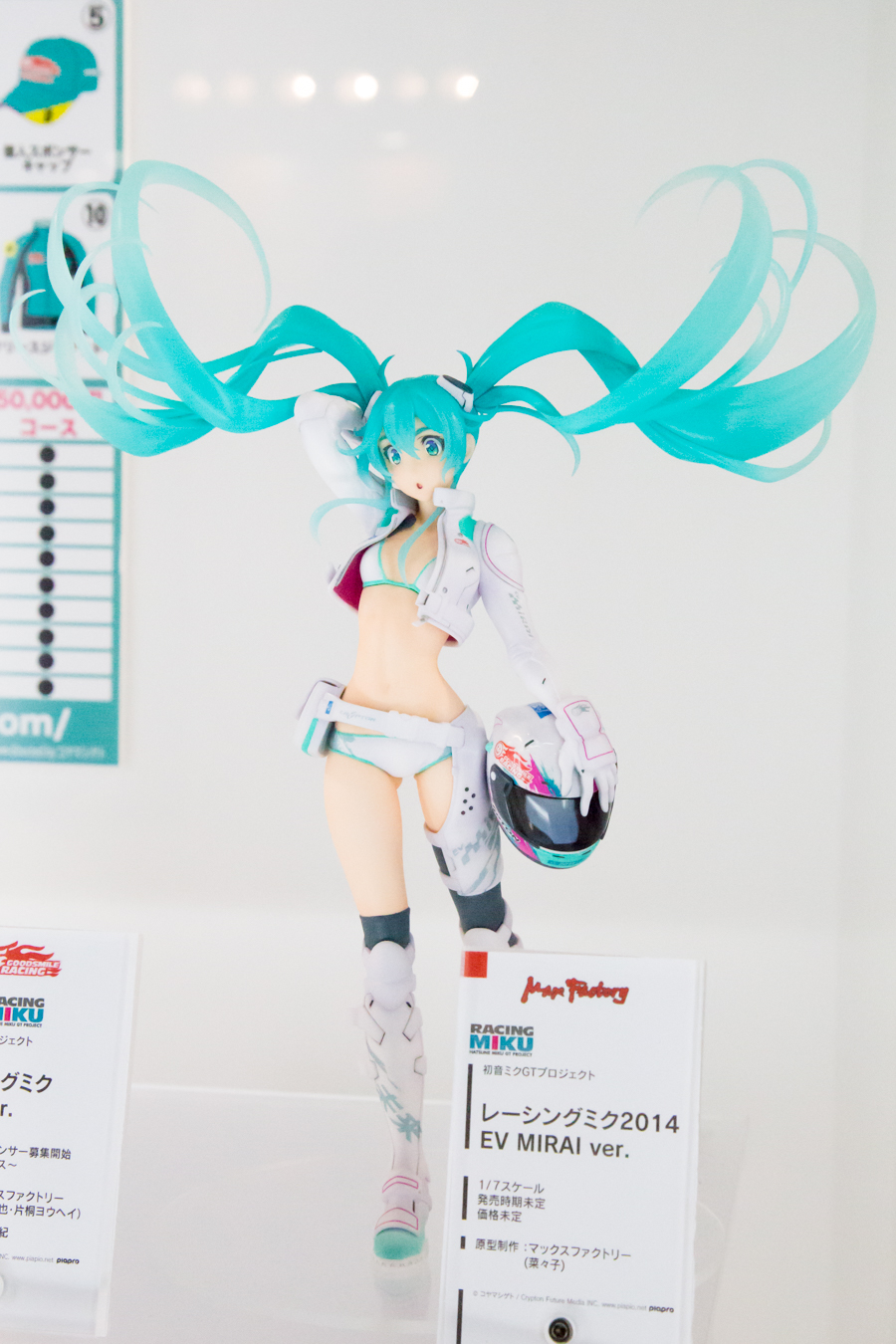 She cheered Japanese racing team "Team MIRAI" (MIRAI means Future in Japanese), competed in the Pikes Peak International Hill Climb on Jun 2014.
Posing is very faithful to original illustration drown by Shigeto Koyama,Details are very good, especially her uplifting hair style was attracted me.